'THE LOST WORDS' PROJECT.
I don't think it's a random coincidence that I'm only just now getting round to posting the details of this project on the blog. (Is anything ever a random coincidence?) For one thing, the whole project was a hugely emotional one for me to undertake- triggering so many feelings of sadness around the loss of my mum's once vibrant, witty, compassionate and intuitive mind to dementia. (In fact, her mind is still ALL of those things, though they manifest in weird, wonderful and unexpected ways that ultimately mean she is unable to function as the independent, accomplished woman who raised me.)
Secondly, this week has seen a perfect storm of events in mum's life. Another infection, issues with her Carer, and a bed becoming available in a local nursing home have all come at once and we are facing one of the toughest decisions of our lives.

This is the immediate background, but for some years I've been preoccupied with the legacy of stories, the loss of memories, and the miscellanea accumulated towards the slowing end of some very busy and creative lives. When I made these pieces a couple of years ago I was consumed with how to honour the family legacy of 'stuff'; old papers, notebooks, plans, photos. Within a few years I had cared for and lost my aunt and my dad, and now found myself dealing with mum's collections too. As a seriously prolific and accomplished photographer, she has left us boxes of monochrome prints (as new parents, my dad's work took the family to exotic and faraway places such as Bangladesh, Hong Kong, Malawi and Nigeria. A very long time before digital and a long way from a Snappy Snaps, mum taught herself to use a Rolleiflex, and to develop and print her own photos, to send home to the grandparents.)

All three of them had travelled extensively and had very rich working and creative lives and it seemed fitting to celebrate this in a creative piece of my own.

The 'Lost Words' Project comprises three elements.
An Installation in Wax (encaustic) and Mixed Media. Boards were collaged and marked in different ways, with pages from old books, sailing charts, engineering plans, cash books, negatives and so on. Layers of wax and paint were applied to cloud random areas of the boards, in the way that dementia does to the brain and its trove of memories. The individual boards- double sided- were 'stitched' together with rusted wire- again, a metaphor for the deteriorating connections within the brain.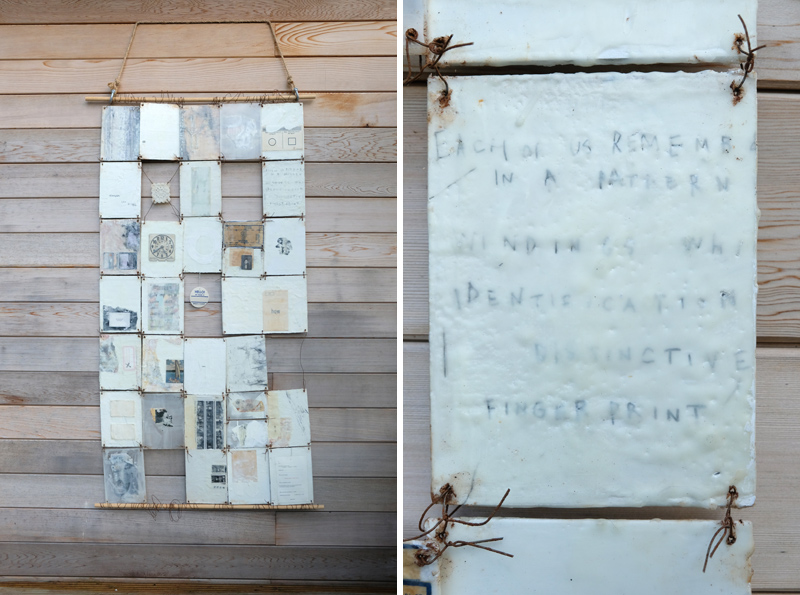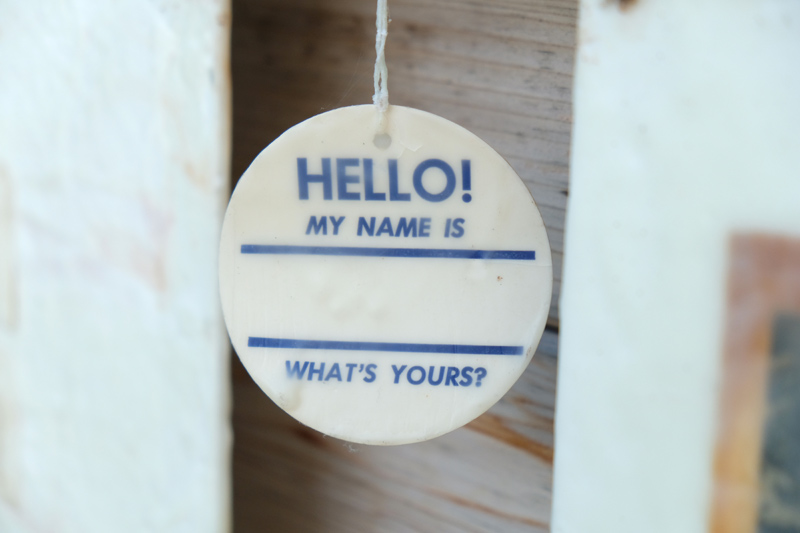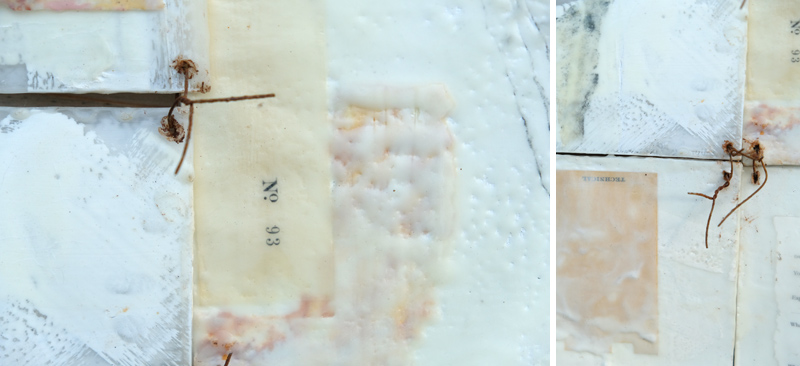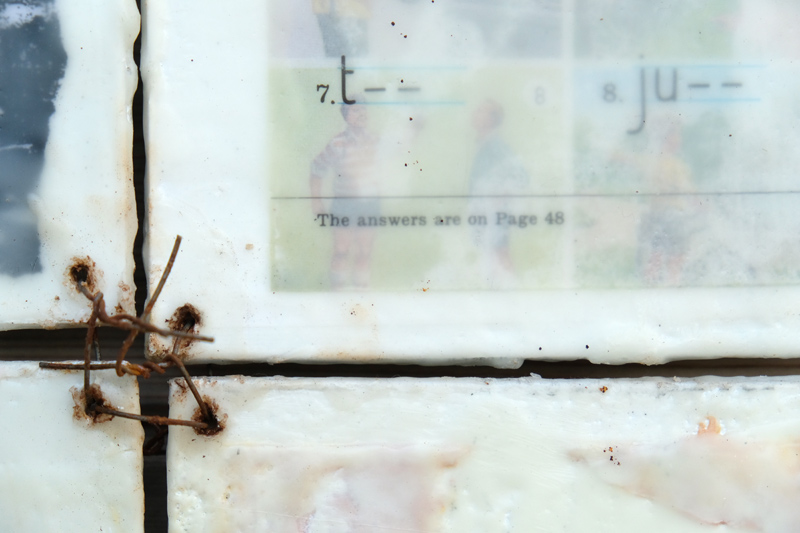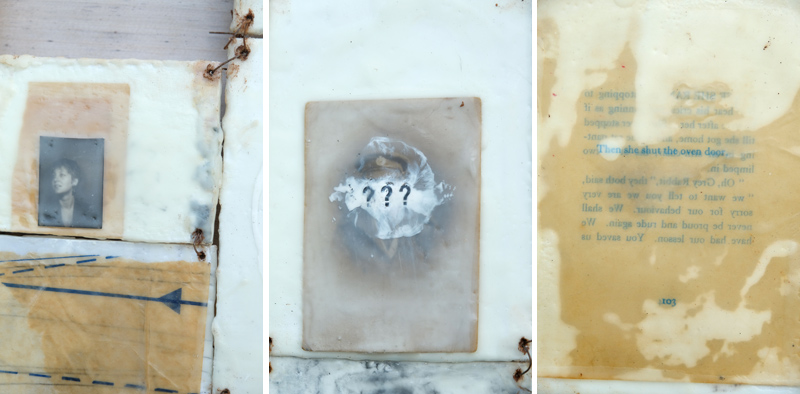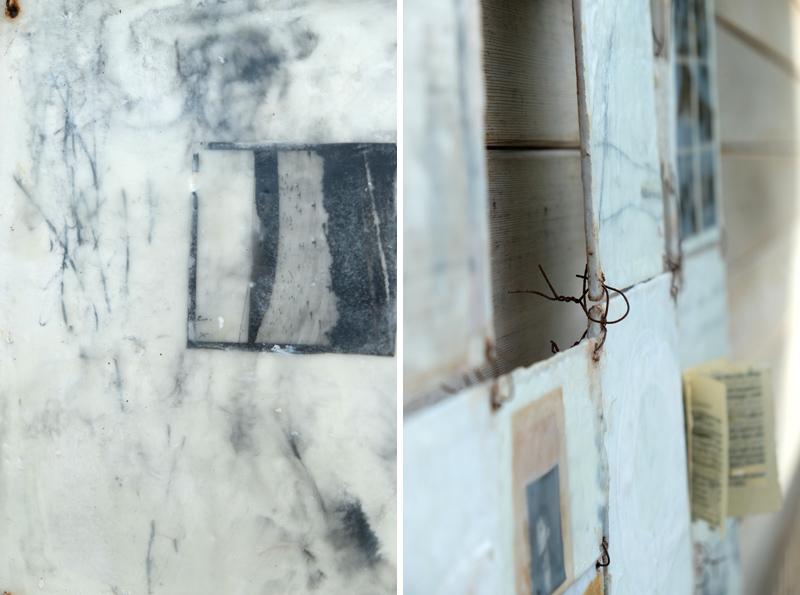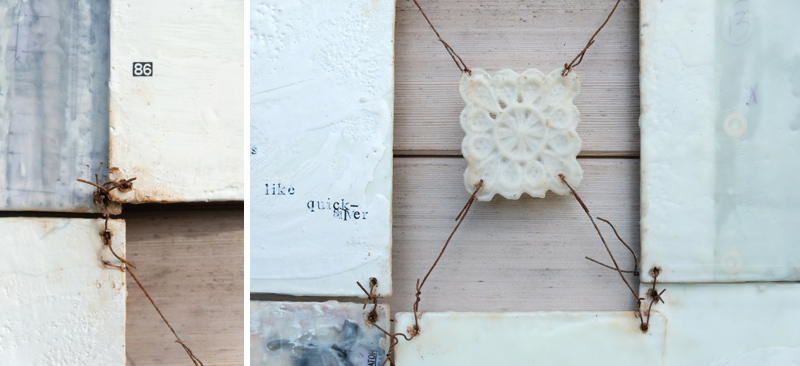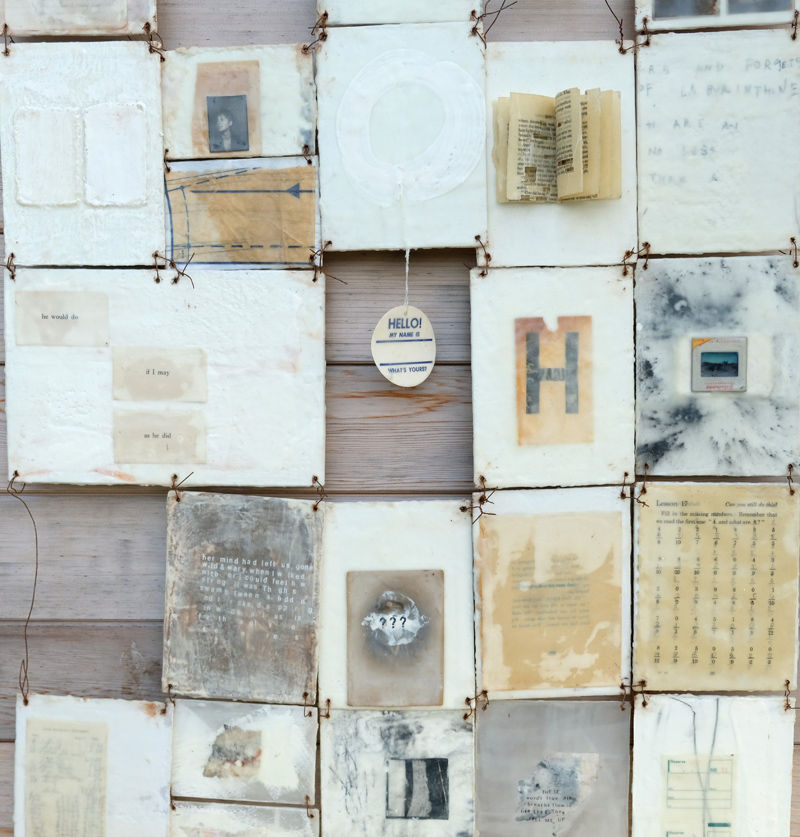 I also produced six mixed media paintings, layered in a similar way with mixed media and finished with cold wax.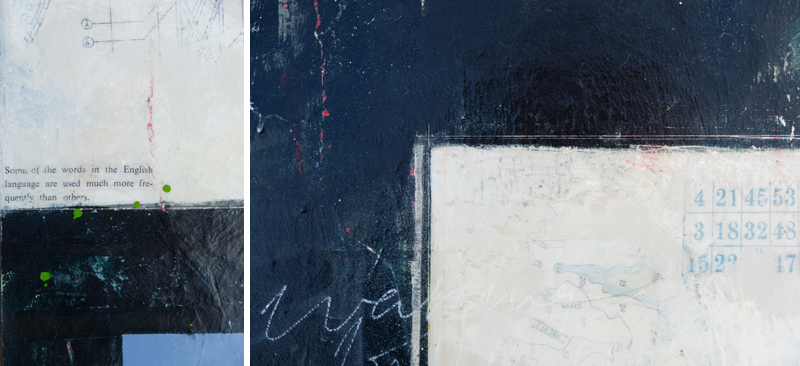 A video installation… which was shown micro-sized inside a vintage suitcase. It brings a lump to my throat, even now… It denotes the route mum used to take to school in Mylor, South Cornwall, by foot or occasionally by pony!
The project was shown as my final piece for the one-year Artist Development course, 'The Porthmeor Programme', at the St Ives School of Painting, which I completed in April 2018. The project was shown at the Penwith Gallery, St Ives.
Here is the Artist Statement that accompanied the work.
"Ageing and memory loss has become a predominant theme in my work. I'm conscious that my own childhood memories are becoming blurred with the distance of time; and the current journey into memory loss and dementia being experienced by close members of my family, is leading me into an exploration of memory and its deterioration as a personal, emotional and abstract concept.
I explore this psychological territory using spontaneous gestures, organic brushstrokes and expressive mark-making, in different media; paint, wax, video. Through these materials I discover enigmatic, half-imagined forms, echoes of a dream or a childhood memory; abstract images moulded by my thoughts, values, beliefs and experiences.
My process is intuitive and meditative, an unfolding of thought in shape and colour and a celebration of our transient lives."

I'd love to hear how this project resonates with you and whether it prompts you to undertake a project of your own.