ABOUT ME
  "An outgoing introvert, a seeker of quiet spaces in a busy world and a self-taught painter, Maryanne is an ambassador for positivity, compassion and empathy in the art world and beyond. With successful careers in Garden Design and Portrait Photography behind her, she now paints full time and lives and works between the lower Wye Valley and her family's homeland, Cornwall."
MY STORY
I came to painting in mid-life, having previously worked and studied in the fields of Geography and Environment, Garden Design, Photography and Positive Psychology. All these paths have led me to painting, which feels like the essence of all my past experiences- I am becoming the sum of all the people I have ever been- and it feels great.
I was a reflective and observant child, and a young adult who 'thought too much', and as I entered the second half of my life I made a promise to myself, to embrace my sensitive and empathic spirit and finally succumb to the urge to create, using my heart and my hands as my tools.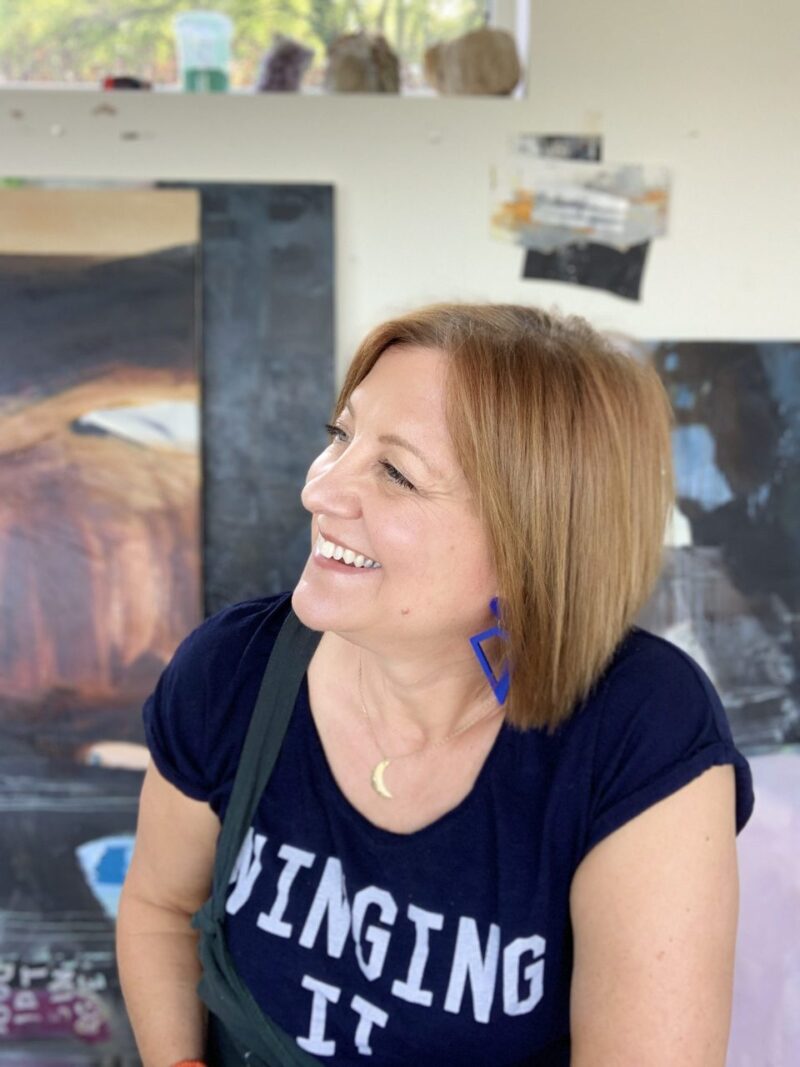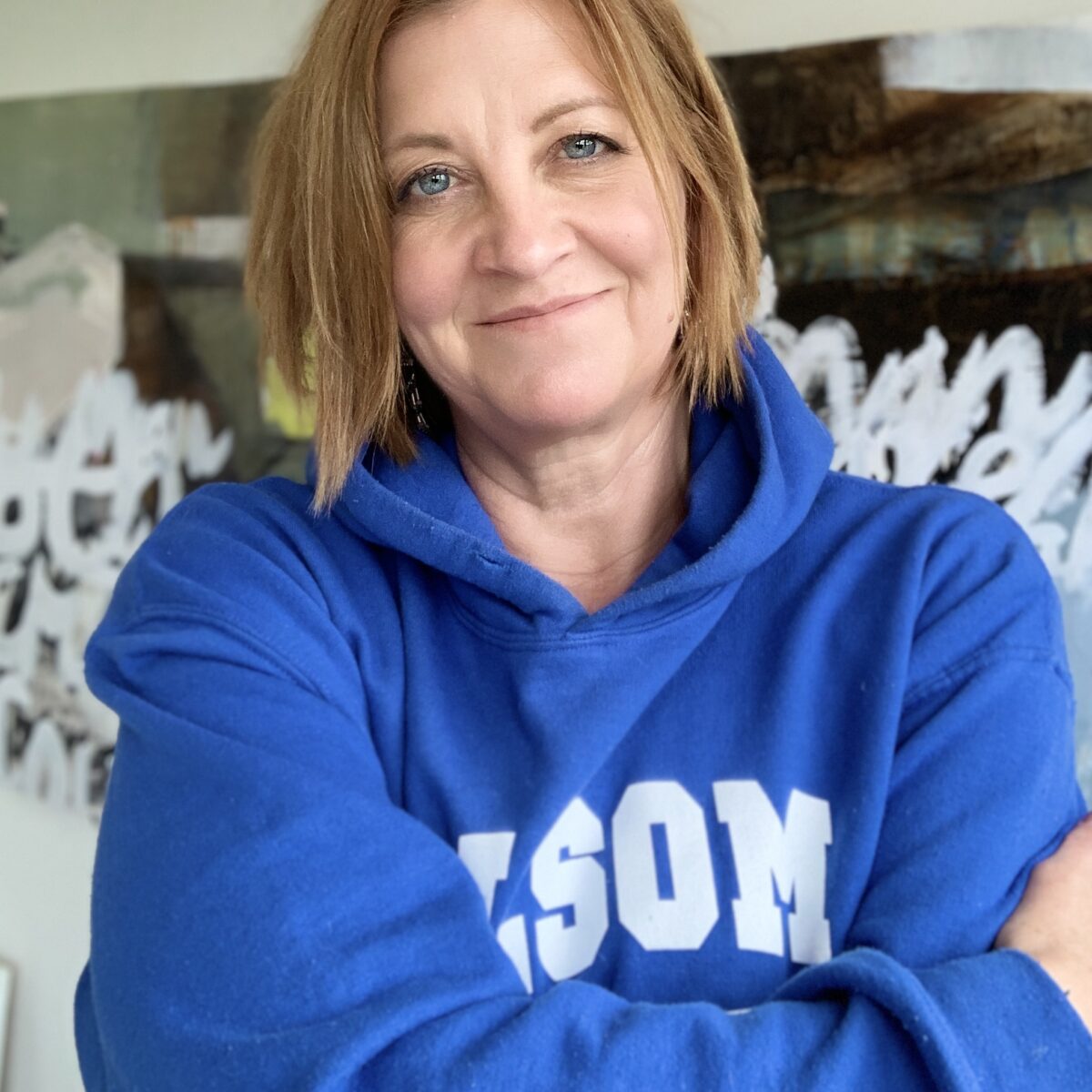 My bold, abstract paintings appeal to the deep thinkers, the intuitive and open-minded, those of us who seek awakening, grounding, and meaning amongst the ordinary.
My hope is that my art will encourage you to pause, and experience the calm of being present in a moment.
I hope you will join me in exploring how art can add value to our lives.